Satanic Warmaster – Aamongandr (2022)
Lappeenranta, Etelä-Karjala
Finland
Black Metal
No introduction for this most prolific band hailing from Finland- the multi-instrumentalist Werwolf continues with "Aamongandr" released through Werewolf Records. Satanic Warmaster back catalogue consist of countless demos, eps, full lengths and Splits from 1998 onwards.
"Bafomet" kicks off straight into that Suomi guitar tone you know and love in classic satanic warmaster form. The riffs are satanic, evil, and frozen and catchy as fuck. The vocals sound more aged and eviller thanprevious releases and the drums blast and gallop. The bass continues until the end of this track.
"Duke's Ride (...of the Spectral Hooves)" an onslaught of hellfire melodic riffs starts this track off displaying the craftsmanship of werewolf and it shows. At the 1:20 mark the music shifts into the most majestic main riff with synth overlaying it. At the 3:02 mark- the riff stops and shift into a clean guitar passage which sounds of horses running in the background. The music comes back with an old school, symphonic black metal feel. At the 5:52 mark- the music shifts back to the classic satanic warmaster style, while a hectic solo lead finishes the track.
"Berserk Death" slow heavy riff starts this one off and then hits you right into feels. Epic as fuck jumpy riff as only the Suomi know how to do it right. It continues all through this track and it shows satanic warmaster is still here to stay. Finishing with the epic riff and synth adds a new layer to the music. Top tier black metal and top track in obscvre's eyes. "The Eye of Satan" starts with an eerie bell tone telling you Satan is watching you. The music creeps up to you with a bite. It starts out with a raw feel and shifts into a clean tremolo riff typical of that classic Finnish style. A classic, satanic, black metal track.
"Darkness... Triumphator" rips into epic hellfire riffs with the drums blasting away. You can a bit of sorrow in the riffs on this track. The main riff plays with brooding, occultic, atmosphere until the conclusion of the track.
"Barbas X Aamon" starts with a creeping, slow riffing for the final track of the evening and builds into mid-paced style riff with Burzum influences and ambience. The main riff starts at the 1:36 mark with great anguish. At the 3:15 mark, the music goes back to the mid paced riff. At the 4:00 mark it shifts back to the sorrowful riff classic old school black metal. The Burzum influenced riff finishes the album off saying fuck you to all the burzum haters out there.
Overall, this is no frills, straight up black metal at it finest. You will get no solos, no clean singing or folk instruments here just true Finland black metal at its finest. Until next time keep the black flames alive.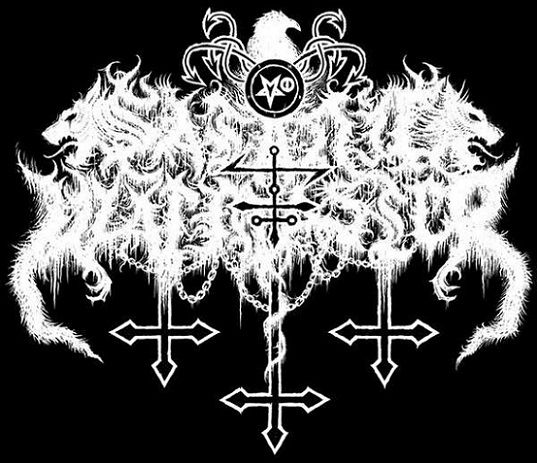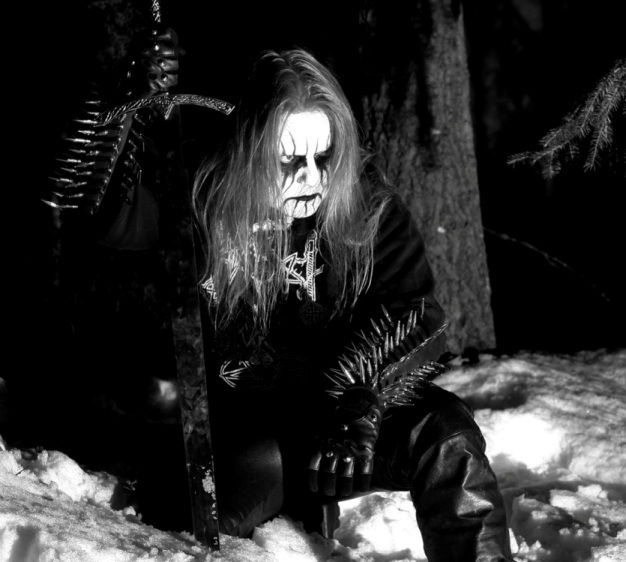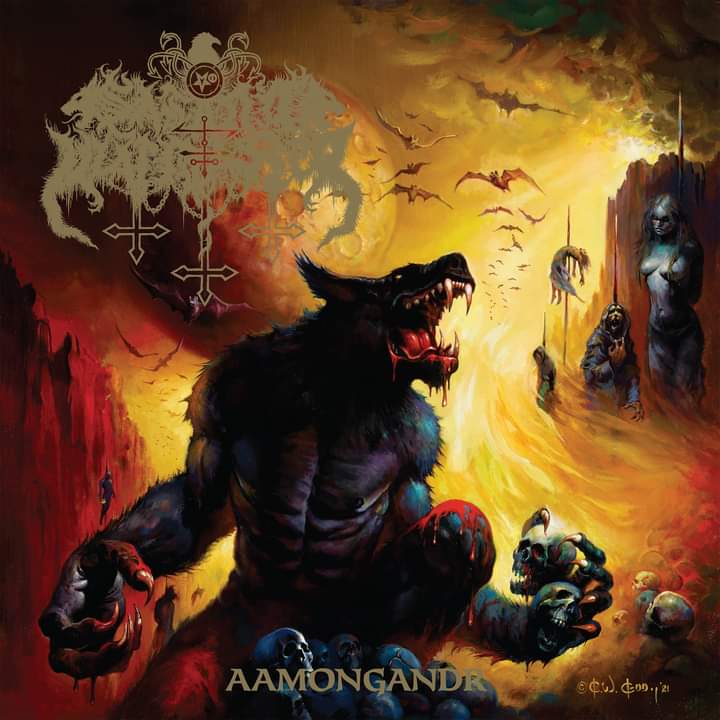 Tracklist:
1. Bafomet 05:28
2. Duke's Ride (...of the Spectral Hooves) 06: 29
3. Berserk Death 05:09
4. The Eye of Satan 05:02
5. Darkness... Triumphator 06:58
6. Barbas X Aamon 07:49
Links:
Cd: SATANIC WARMASTER "Aamongandr" CD | WEREWOLF RECORDS
Tape: SATANIC WARMASTER "Aamongandr" CASSETTE | WEREWOLF RECORDS
Spotify: Spotify – Aamongandr
YouTube: SATANIC WARMASTER "Aamongandr" FULL ALBUM STREAM (OFFICIAL) - YouTube
Facebook: (5) Satanic Warmaster | Lappeenranta | Facebook
Instagram: 𝖂𝕰𝕽𝖂𝕺𝕷𝕱 (@graf.werwolf) • Instagram photos and videos
Label:
Site: WEREWOLF RECORDS
Facebook: (5) Werewolf Records | Facebook
Instagram: 𝖂𝕰𝕽𝕰𝖂𝕺𝕷𝕱 𝕽𝕰𝕮𝕺𝕽𝕯𝕾 (@werewolfrecords) • Instagram photos and videos
YouTube: Werwolf - YouTube