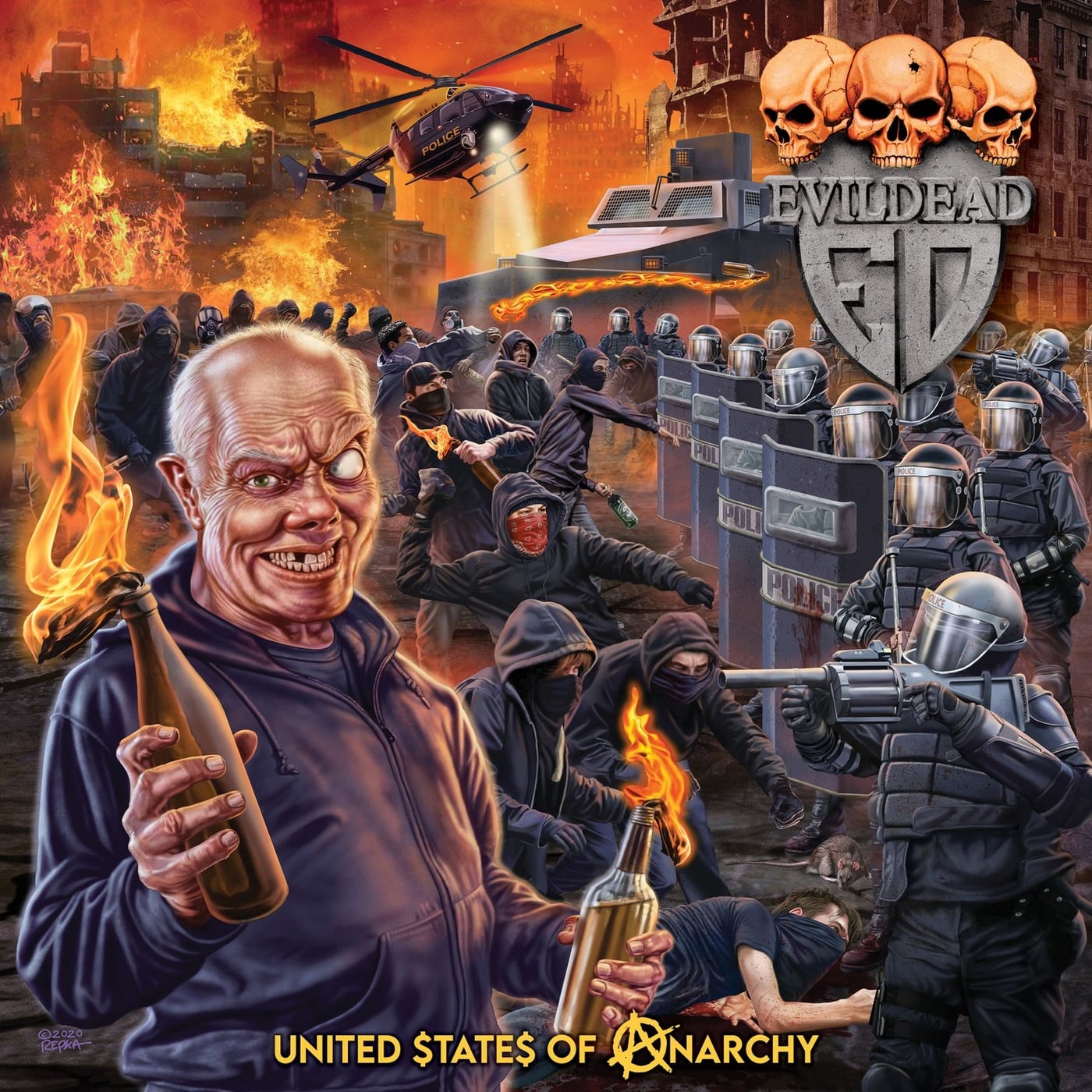 Evildead - "United $tate$ of Anarchy" 2020
Thrash Metal
Los Angeles, California USA
Evildead are back with their thrash filled sound in their 2020 full length release "United $tate$ of Anarchy" released by
Steamhammer
.
This is their full length produced after a 29 year wait with their prior releases holding 2 albums 2 demos and a
live album back in the early 90's to their credit.
"United $tate$ of Anarchy" starts with "The Descending" and reinforces that they're back faster and heavier than ever while
remaining true to their thrash roots. With really catchy riffs that make you bang your head and mosh while strong vocals that are
forefront hit you straight in the face and have hardcore based influences are a prominent feature.Crossover elements are heard throughout this
release with a hardcore yet thrash based sound that we know to be a hallmark of Evildead while the drums and guitars are violent
and hard hitting.
Another standout track is "No differences" which starts off with a clean, jazzy feel and then launches the listener
back into a pure thrash aural assault. With diverse lyrical themes consisting of horror, social, humour, political
issues and death- it covers all you need in a good thrash metal album and finishes in the digital version of a b-52's
cover of "Planet Claire 2020" as another suprise element for the listener.
If you like your thrash hard and aggressively balls to the wall- this one is for you.
Evildead have literally taken the early 90s and 80s
old school thrash sound back and it's like it never left in the 10 tracks 39 mins of pure thrash which is "United $tate$ of Anarchy"
links