Nazxul – Irkalla (2021)
Sydney, New South Wales
Australia
Black Metal Nazxul is one of oldest black metal band in Australia having formed in 1993. Nazxul have one demo, four splits, two E.Ps, two full lengths and a live album prior to "Irkalla" featuring members from various bands (Ichor, Nox Inferi, Ravenous Dusk, Toil, Pestilential Shadows, Drowning the Light, Rift, Varw, Rookwood, Temple Nightside, The Slow Death, Horrisonous, Burden Man, Crone, Damarill, Illimitable Dolor). Lyrically, Nazxul have a focus on Occultism and Satanism which is continued within their latest release "Irkalla" through Seance Records.
"Divine Death" starts with eerie piano and whispers in the background. The music kicks in with great vengeance featuring layered guitars, high level synth with occultic barks in the forefront. Classic Nazxul drums kicks away at an even pace while an epic guitar riff finishes off and fades with ambience. A great introduction to the album.
"Rising Storm" fades in with an orchestral feel with a choir sounding vocals. A bang of storming, pure symphonic and occultic madness - beautiful but dark overtone with a slight sorrowful feel as it builds into a coming "rising storm". Classic old school build-up begins at 7:17 which shows its true black metal on this epic over 9min track and finishes with the starting riff. This was Obscvre's favourite track.
"Inferno" starts with a hellfire riff – a fiery blaze of heat and a little bit of coldness with the synths. A very quick paced track shows the speed while tremolo picked riffs and blast beats of this track shows Nazxul have lost none of their forcefulness after all these years.
Finalising the album is "Stygian". A dark ambient feel and occultic synths for the introduction then fires off with that sound you know and love by Nazxul. A break at 2:27 displays a horror type feel- eerie sound of demons then returns dramatically to the music. A slight sadness in the vocal shriek, howl and speak to you like a occultic priest casting his dark wisdoms. An epic build starts off the final riff of the album than finishes with him saying I am the one. Pure goosebumps.
If you like your black metal occultic, symphonic with an old school vibe this one is for you- 4 tracks and 32min of black metal madness. Until next time keep the black flames alive.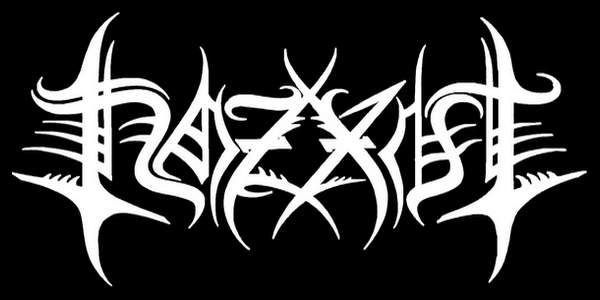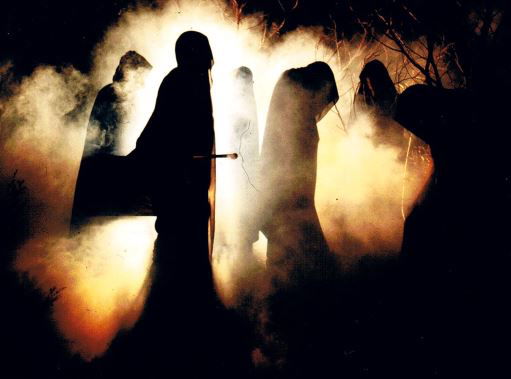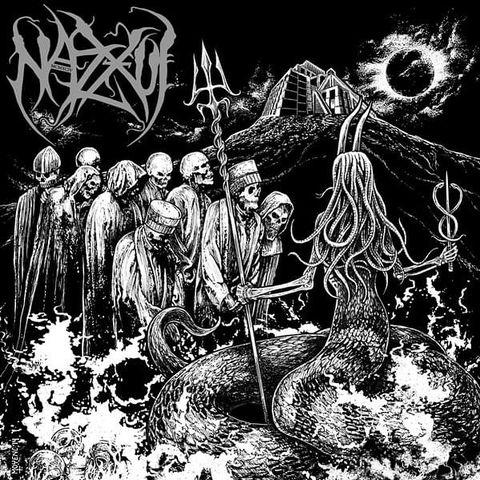 Tracklist:
1. Divine Death 7:24
2. Rising Storm 9:35
3. Inferno 3:36
4. Stygian 10:32
Links:
Bandcamp: IRKALLA | NAZXUL | Seance Records (bandcamp.com)
Cd: Nazxul - Irkalla CD – SeanceRecords
Tape: Nazxul - Irkalla Tape – SeanceRecords
Deezer: Oath (Fides Resurrectio) - Nazxul - Deezer
Spotify: Spotify – Nazxul
Facebook: Nazxul Official | Musician/Band | Facebook
Instagram: Nazxul (@nazxul_official) • Instagram photos and videos
Label:
Site: SEANCE RECORDS - Channelling The Black Arts Through Seance & Sorcery
Myspace: Seance | Listen and Stream Free Music, Albums, New Releases, Photos, Videos (myspace.com)
Bandcamp: Music | Seance Records (bandcamp.com)
Youtube: SeanceRecords - YouTube
Facebook: (3) Seance Records | Facebook
Intsagram: Seance Records (@seance_records) • Instagram photos and videos