Krvna - Sempinfernus (2021)
Australia
Black Metal
Here we have vampiric one-man black metal band entity known as Krvna with the lone vamp himself Krvna Vatra Smrt (Dearthe). We reviewed Dearthe which is how we came to find his solo project so feel free to check his other material and our review out as well. "Sempinfernus" is their follow up from the demo "Long Forgotten Relic" released by Seance Records.
"From The Shades Of Hades…" starts with evil backwards threats emotive of old vampire waking up from 10,000 years sleep. The music kicks you in the face with clear production, pure hell fire and occultic riffs rain down upon the listener. You can hear past the layered guitars and hits of synth to add the evil atmosphere. Swedish black metal influenced bass and drums are rumbling and blasting away and finishes this track with a solo.
Moving onto "...To The Targovistean Night"- a single guitar is doing a sorrowful picking adding a mournful touch. The drums kick off with mid-pace riffing to the synth in the background then tremolo picks start that classic black metal tone and feel. Epic builds ensure this track sounds beautiful yet like frozen cold darkness of the night.
"The Triumph Of The Flesh Over The Spirit" an instrumental track as the music builds from quiet to loud with guitars, keyboards, bass and drums production. Influences of Dark Funeral, Dissection and hints of Gorgoroth can be heard throughout this track.
"Timeless… Ageless" sounds of the old ways. This one-off evil, occultic, brooding riff builds into pure hellfire black metal riff that melt your face off. If you listen carefully, there are three layers of guitar harmonising with different riffs displaying Krvna Vatra Smrt talent and dedication as a musician. This one is Obscvre favourite track.
"The Eve Of Eternal Sunset" the final track of this flawless album. Clocking over 9mins with the clean picking of a bass guitar then guitars start to build up with the synth. The drums kick in with an almost death metal growl then the most epic riff of the album. It hits you right in the heart with pure occultic vampirism at the 6min mark. This track delivers the finishing blow of melodic guitar riffs with heavy synth providing an excellent concluding track.
If you like your polished vampiric black metal- this has great melodies, blasting drums, evil and brooding riffs with occultic elements and synth, check this out. We can't wait what next for Krvna delivers next-keep up the good work and keep the black flame alive.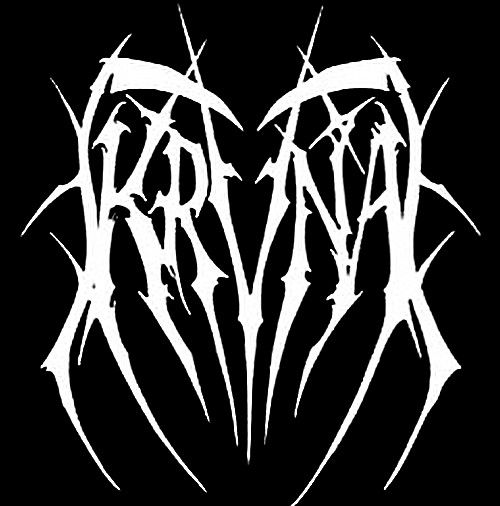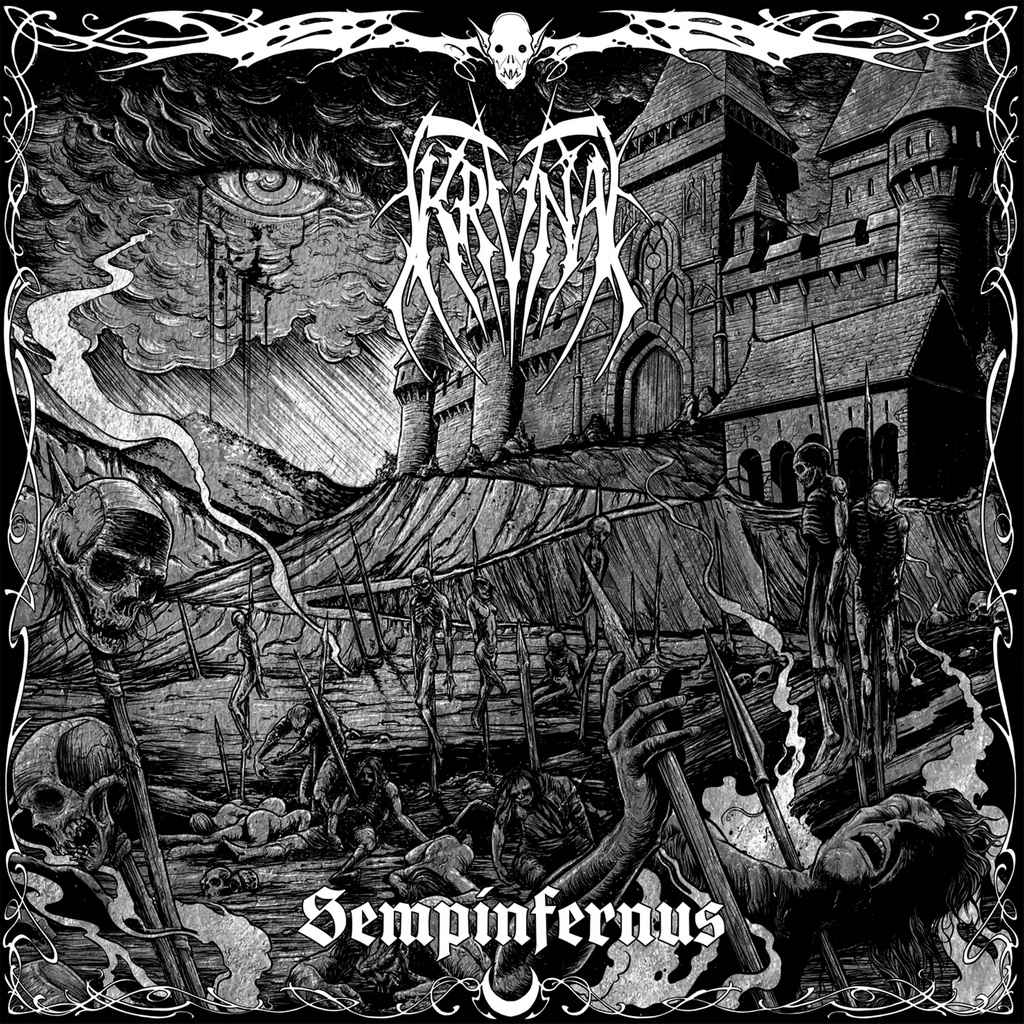 Tracklist:
1. From The Shades Of Hades… 7:12
2. ...To The Targovistean Night 6:50
3. The Triumph Of The Flesh Over The Spirit 5:33
4. Timeless… Ageless 7:14
5. The Eve Of Eternal Sunset 9:14
Links:
CD: Krvna - Sempinfernus CD – SeanceRecords
Tape: Krvna - Sempinfernus Tape – SeanceRecords
Facebook: (3) KRVNA | Facebook
Instagram: Krvna Vatra Smrt (@krvna_official) • Instagram photos and videos
Bandcamp: Sempinfernus | KRVNA | Seance Records (bandcamp.com)
Youtube: (1) Krvna - Sempinfernus (Full Album Premiere) - YouTube
Label:
Site: SEANCE RECORDS - Channelling The Black Arts Through Seance & Sorcery
Bandcamp: Music | Seance Records (bandcamp.com)
Youtube: (1) SeanceRecords - YouTube
Facebook: (3) Seance Records | Facebook
Instagram: Seance Records (@seance_records) • Instagram photos and videos