Infested Entrails - The Iniquitous Secretion (E.P) 2021
Orange, New South Wales
Australia
Brutal Death Metal
Hailing from a small cold, desolate town of Orange, NSW Australia comes the most brutal band from that region Infested Entrails. Their latest E.P "The Iniquitous Secretion" released by Grindhead Records is a long awaited follow up from there 2014 debut album "Defiling a Piece of the Deceased" and features members from GGP, Terra Mortem, Ascendance, and Vrag.
"Drunk On Biddy" starts off this release with an evil slow start, then the slamming grooves kick in while the drum sound is brutal and clear. Excellent, brutal production and you're able to hear every instrument clearly in the track making an excellent start for the E.P.
"Sorbolene Dream" has that OSDM Sound straight from the moment you hear it. The vocals are brutally good with highs growls to deep lows then to mid growls showing the talent of the vocalist. This track is a very fast track with tremolos, blast beats, and more of the chugs Infested Entrails is known for resulting in an excellent track.
"Coat Hanger Angels" is a track filled with pure chaos grind before switching back to the grooves. This track grooves hard and is a fitting homage to the grind core genre.
"War Sausage" rips into a very brutal start and progresses into a thrasher style riff reminiscent of the sound of the 90s and late 80s. This track makes you bang your head then surprises you with one of the slowest slam riff in the this E.P making this track memorable.
The final track "Sexual Predator" is one of those tracks once you hear it you'll think "Shit this is a good band!" This track starts of the most OSDM riff with a Cannibal Corpse feel to it and then switches into an almost satanic style riff with a Deicide influence. "Sexual Predator" concludes with Infested Entrails classic groove riffing that you immediately recognise. This was Obscvres top recommendation for this release.
Overall if you like your Death Metal brutal with an old school feel, filled with grooves and grind, with a healthy dose of slams thrown in- this an E.P for you. Top stuff from boys from the small town of Orange, we can't wait to see what they come up with next.
Keep it brutal guys and keep the black flame alive.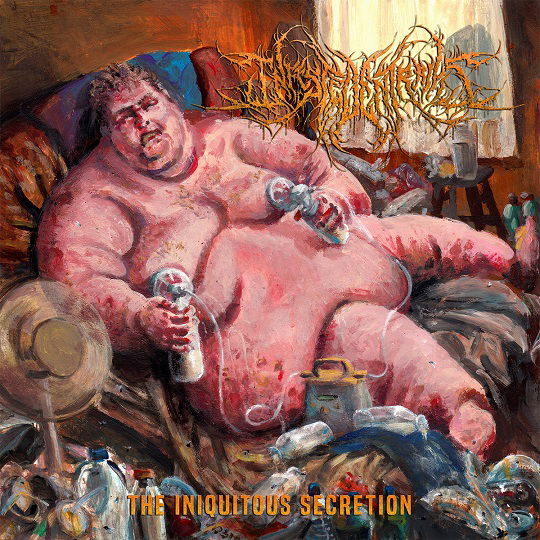 Links:
Facebook: https://www.facebook.com/InfestedEntrails
Instagram: https://www.instagram.com/infested_entrails/
Bandcamp/CD: https://grindheadrecords.bandcamp.com/.../the-iniquitous...
Youtube Sample: https://youtu.be/YaxXd60Pf0c
Label Pages: -https://grindheadrecords.bandcamp.com/-https://www.facebook.com/GrindheadRecords-https://www.youtube.com/channel/UCmluyE_tlH_lCrx7OSHFxBw-https://www.instagram.com/grindheadrecords/-https://www.facebook.com/tropicaldecay