Goatblood - Supreme Triumph of Evil (2021)
Woodend, Victoria
Australia
Black Metal
The entity known as "Goatblood" hails from Victoria featuring members of the Australibus Tenebris comes with a new album "Supreme Triumph of Evil" through Dark Adversary Productions. Prior to their latest release- Goatblood have two full lengths, three demos and two splits to their name. "Supreme Truimph of Evil" is lyrically focused on darkness, death, war and evil.
"Intro"- kicks off into a horrorscape of evil ambience with sounds of daemons and droning synth.
"Deathmarch"- launches the full-on attack with warlike guitars and drums. Raw hellfire riffs plague the track, and the vocals are very death/black bestial sound to them- making them a standout of the song. Goatblood play raw black metal at its finest and this track is no exception.
"Invokation of the Serpents Flame"- kicks off with a strong old school feel, reminiscent of Finnish Black metal with jumps adding to the catchiness of this track. This track is classic Goatblood- very memorable with a feel of pure hatred.
"Dominion Within the Black Forest (reprise)" consists of clean guitars at the forefront with little bit of synth in the background. A feeling of reflection is felt throughout this instrumental.
"Supreme Triumph of Evil" rips into punky, evil and raw riffs are all over this track with satanic pride. Fast to mid paced riffs starting mid-track adds to that classic black metal feel and jumps back to the fast tremolo riff until the end.
"Outro" finishes this release with the same brooding evil feel of synth and drone as the introduction. Great ending to a raw and evil black metal album.
Overall if you like your black metal raw, straight to the point, with no fucks about it- this one is for you. 24 mins of hate, evil and war and cannot wait to see what Goatblood come up with next. Until next time keep the black flames alive.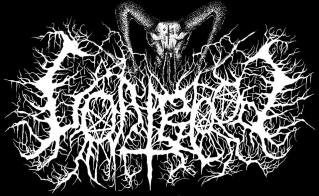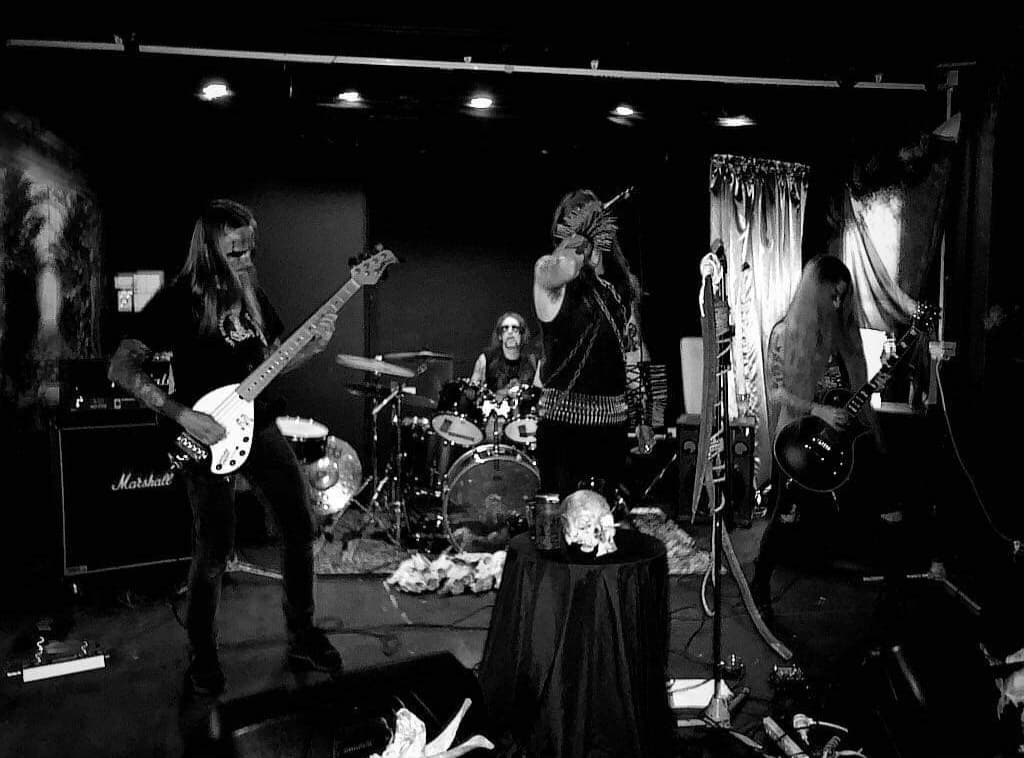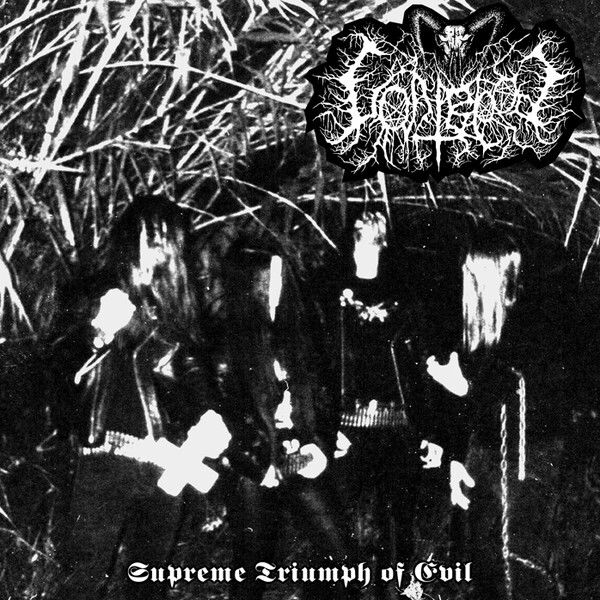 Tracklist:
1. Intro 1:50
2. Deathmarch 5:06
3. Invokation of the Serpents Flame 6:18
4. Dominion Within the Black Forest (reprise) 3:31
5. Supreme Triumph of Evil 4:15
6. Outro 2:44
Links:
CD: Goatblood - "Supreme Triumph of Evil" CD | Dark Adversary (bigcartel.com)
Vinyl: Black Omen — Goatblood - Supreme Triumph of Evil LP (bigcartel.com)
Youtube: Goatblood - Supreme Triumph of Evil (Full Album) - YouTube
label:
Site: Home | Dark Adversary (bigcartel.com)
Youtube: Dark Adversary - YouTube
Facebook: (2) Dark Adversary Productions | Record Label | Facebook
Instagram: Azgorh (@dark.adversary) • Instagram photos and videos