Frozen Wreath - Memento Mori (2021)
Szombathely, Vas Hungary
Atmospheric Black Metal
More from Hungarian label Filosofem Records, an entity known as Frozen Wreath with "Memento Mori" featuring Zoltán Szele (all instruments from De Profundis) and Roland Neubauer (vocalist from Witcher and Vrag). Lyrically, the main themes throughout "Memento Mori" are obviously death and sorrow.
"Megsárgult Fényképek" starts with synth like riff leading into guitars of pure black mass riffs with synths that are reminiscent of newer Drowning the Light. There's a classical component in Frozen Wreath as well a medieval influenced sound. Production is clear and has a sorrowful tone making this track a great start to the album.
"Halott Ígéret" kicks off with three hits of the cymbals, and a wall of guitars hit with a hateful tone. In the middle section the music stops at 1:42 and slow, clean guitars sweep with a classic dsbm feel. Samples of speech in the background adds atmosphere and slowly builds up into the first riff for the end of this classic black metal track.
"Miért" commences with a build-up and mournful riffs as the track goes on. The synth and chanting, singing vocals throughout this album add a classical touch to the classic style of the black metal genre. Mid to high ranges are consistent throughout this track and finishes with a jumpy riff and synth.
"Ősz" starts with a hellfire riff and sounds of pure vengeances and hate. The listener can sense some desperation and sadness behind it as it breaks at 2:33. The grand piano plays a mournful note as the music build over the top of it with clean singing adds the classical touch we have come to expect from Frozen Wreath. Ending with hellfire riffing makes this another solid track in a consistent release.
"A Kőszikla Megmarad" starts with a slow doomy riff then into mid paced riff. Piano reminiscent of Lifelover and the bass is very audible throughout the album. A standout track for Obcsvre with its depressive rock style.
"Feltámadás" is a very atmospheric track in waves of melancholy. A furiously evil riff at 2:00 makes you headbang and the church organ in the background adds the classical touch that's consistent throughout "Momento Mori". The frantic riff starts and finishes this track adding a balanced feel.
"Memento Mori" starts with plucked strings and funerary style riffing and synth. Continuing with this track is a tone of great sadness and nostalgia then the vocals kick in at 2:56. Classic black metal tremolo riffs and the synth adds an extra layer to an incredibly atmospheric track.
"Fagyott Koszorú" the final track of the album starts with a very eerie reverbed guitar. Switching between an evil and brooding tone then a shift back to the sadness. This the tone of the guitar throughout the album has an almost post black metal vibe. A great riff ends with funeral bells and a fitting end to a fantastic release.
You'll love this if you like atmospheric black metal with a dark and depressive twist. 43mins of classic dsbm style with atmosphere, death, and sorrow. Until next time keep the black flames alive.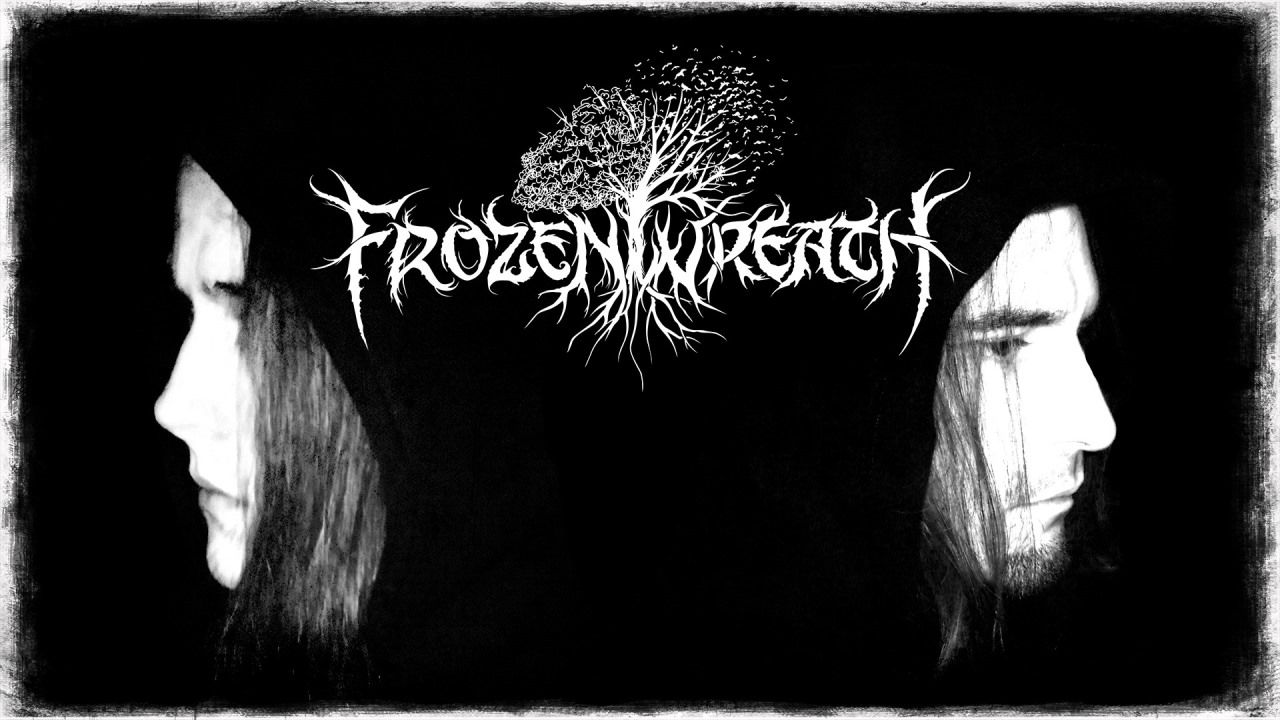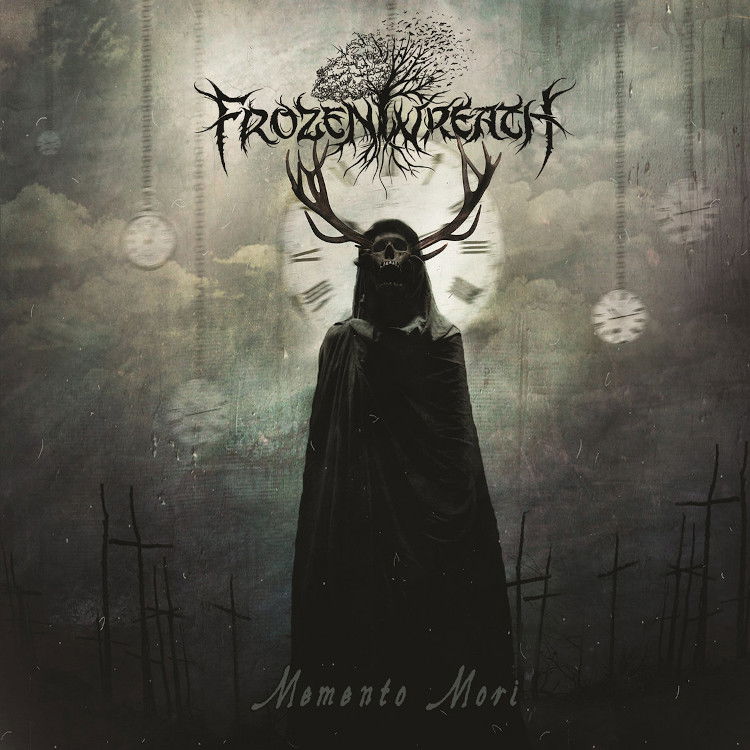 Track List:
1. Megsárgult fényképek 04:29
2. Halott ígéret 05:01
3. Miért? 05:27
4. Ősz 05:04
5. A kőszikla megmarad 05:42
6. Feltámadás 04:25
7. Memento Mori 05:43
8. Fagyott koszorú 06:38
Links:
Bandcamp: Memento Mori | Frozen Wreath (bandcamp.com)
Facebook: Frozen Wreath | Facebook
Spotify: Spotify – Frozen Wreath
Youtube: Frozen Wreath - YouTube
Label:
Facebook: Filosofem Records | Facebook
Bandcamp: Filosofem Records (bandcamp.com)
Twitter: Filosofem Records (@FilosofemRec) / Twitter
Instagram: Filosofem Records (@filosofemrecords) • Instagram photos and videos