EXHUMINATOR- "Global Cleanse"
2020
Whyalla, South Australia,Australia
Death Metal/Deathcore
Exhuminator is a 4-piece, death metal/death core project from Whyalla, South Australia. After a demo and two singles- "Global Cleanse" is their 2020 full length, independent release.
An intense wall of brutal death metal hits you immediately- Exhuminator needs no introduction with their rollicking, unrelenting sound. The vocals of Exhuminator vary from brutal growls to a raspy shriek.
"Darkness rises" switches styles from deathcore to groove filled death metal with flesh ripping vocals and an incredible intensity to their modern sound.
"Grindwhore" starts off with a sample of a shotgun blast and a slightly slower, slam filled chugging sound that just makes you want to bang your head through the heavy breakdowns.
Ominous and threatening in the uncompromising way we now know to be customary of Exhuminator leaves you waiting to see what they will do next.
"Consume Murder Destroy" takes a more death metal approach to their style with their hilariously gory lyrics, brutal attitude, and the customary aggressive feel we all know and love in a modern sounding track.
"Bon Appetit" starts off with a Bon Appetit sample before ripping your head off with their face melting take on old school deathcore. Filled with breakdowns, brutal growls and unearthly shrieks serves to accent the melodic riffs in this track and you can hear slight "Job for a Cowboy" influences.
Technical intensity is the main feature in the name sake track of "Global Cleanse" with their misanthropic lyrics highlighted by the chugging heaviness and aggressive blast beats.
"Purge" commences with a eerie sample of sirens and emergency announcements. Then it releases an acid bath of pummelling drums, growls and shrieks with frequent tempo changes adding to a grind core influences track.
"Float" starts with Exhuminators customary love of samples and then launches into an aural assault influenced by the classic master of horror, Steven King. References to "IT" are frequent throughout this such as "We all float" and Its unfortunate habit of munching on small children in drains.
"Violent Dreams" ends this full length with a violent heavy chug that immediately punches the listener in the face repeatedly while highly technical drums lacerate your eardrums. This is by far the most aggressive and brooding track on "Global Cleanse" and to be honest- it is addictive.
27 minutes and 8 songs of brutality, occasional slams, and violent chugs with all the gore filled lyrics fans of deathcore and death metal could want. Aggressive and harsh in some tracks with a brooding intensity in others- Exhuminator has released an excellent full length and we look forward to seeing what they next chapter holds for them musically.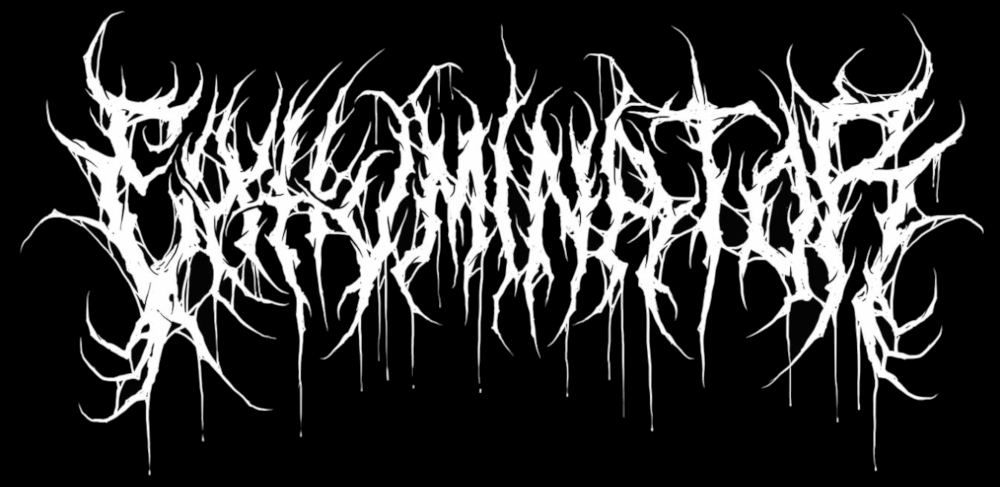 Tracklisting:
Darkness Rises
Grindwhore
Consume, Destroy, Murder
Bon Appetit
Global Cleanse
Purge
Float
Violent Dreams
Links:
Bandcamp: Global Cleanse | Exhuminator (bandcamp.com)
Facebook: Exhuminator | Facebook
Soundcloud: EXHUMINATOR | Free Listening on SoundCloud
Youtube: (5) EXHUMINATOR - YouTube
CD: Exhuminator - Global Cleanse CD | Huffing Asbestos Records