Drudkh - Всі належать ночі (All Belong to the Night) (2022) Kharkiv, Kharkiv Oblast Ukraine Black Metal No introduction needed for this Ukrainian based band. Drudkh started at 2003 and has over 20 years in their style of black metal with eleven albums, two E.P.s, four splits under their name. Drudkh has released their masterful 12th instalment Всі належать ночі (All Belong to the Night) through Season of Mist. The lyrical content of this release includes Nature, Ukrainian history and Folklore, and Poetry.
Нічний (The Nocturnal One)- starts with earblasting melancholy atmospheric riffs you know and love from Drudkh while vocals shriek in the forefront. The music is in the background while the drums gallop along the fields of Ukraine. At the 4:00 mark- the music slows down with a clean distortion. The bass does a jazz inspired riff under a slow guitar feel and builds into classic Drudkh mid-pace riff. This release displays their progressiveness over the years. At the 7:34 mark- you can hear a layer of synth which adds to the layered guitars and provides a great start to the album.
Млини (Windmills)- commences with clean folk singing and builds slowly to riffs. This track kicks in fully at the 1:22 mark with vocals and sorrowful riffs which hit you right in the heart like a nostalgic feeling. At the 4:25 mark, the riff changes into a harmonic pagan folk black metal riff. At the 5:38 mark, it slows for that classic black metal build up into fast picked tremolo riffs.The drums are blasting away and at 7:28 mark, a post black metal solo is noticeable in the distortion. The consistent style of Drudkh you know, and love is throughout this album. This track is reminiscent of Forgotten Legends and Autumn Aurora era and concludes with winds from a windmill.
Листопад (November)- starts with slow depressive/rock riff and launches into the epic riffs with a mournful feel reminiscient of a dying memory. At the 4:24 mark, a depressive rock style displaying their divverse musicianship shifts inro to more post riff feel. Keeping in true black metal form, the ending riff has a mournful and grieving feel resulting in a good end to this track.
Поки зникнем у млі (Till We Become the Haze)- the final track of the album starts with a bombardment of sombre repetitive dsbm riffs. At the 5:00 minute mark- slow, clean guitars start off as the first riff slowly builds and builds and completely stops. At the 8:00 mark, the most rememberable depressive riff on the whole album will give you goosebumps and ends with a beautifully sombre clean riff ends this album. This is in Obscvre's top albums of the year.
Overall, if you're a fan of Drudhk or beginning the dark path into black metal- you would love this album it has all the elements you know and love. I genuinely can't wait for what Drudkh release in the future. Until next time, Keep the black flames alive.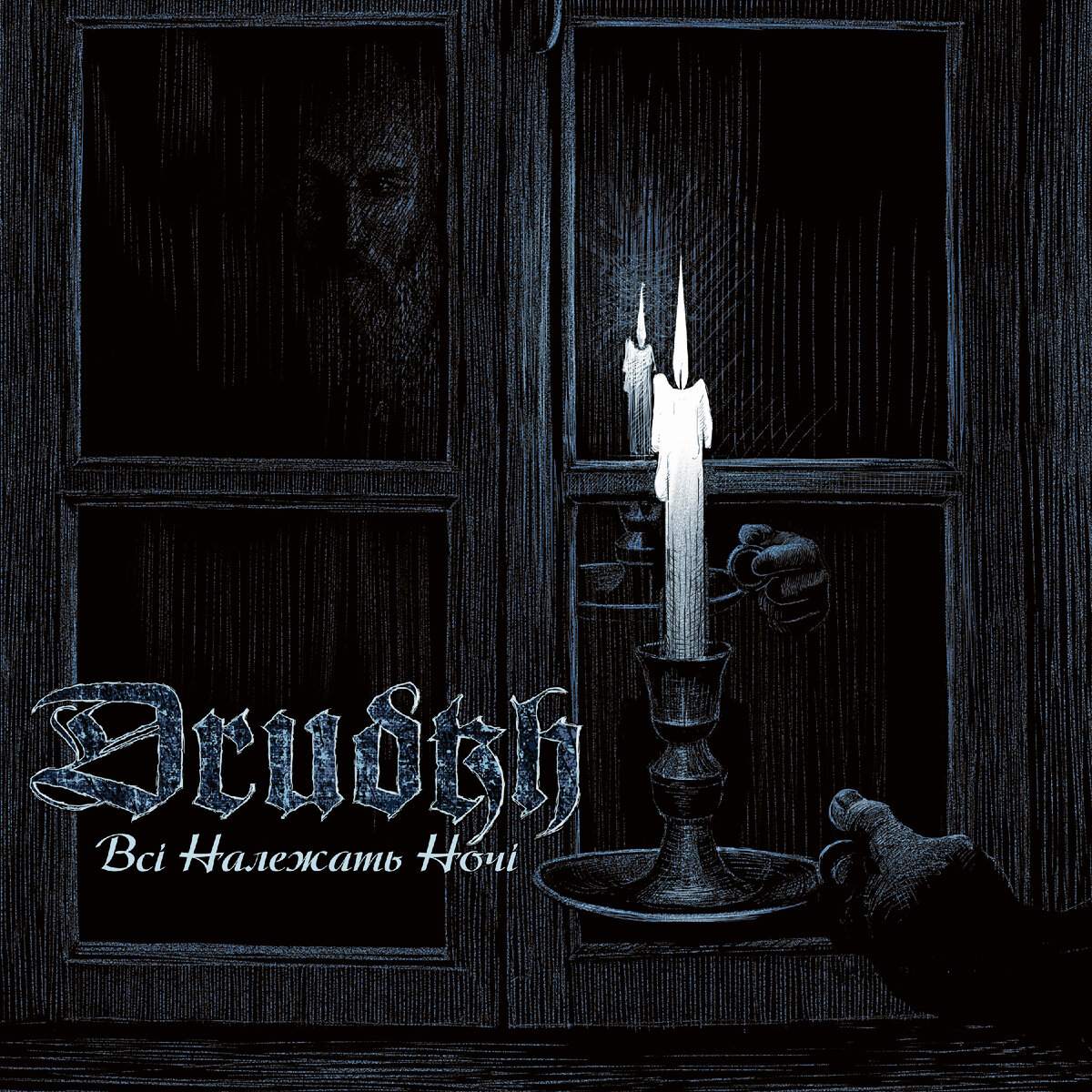 Tracklist:
1. Нічний (The Nocturnal One) 10:22
2. Млини (Windmills) 11:31
3. Листопад (November) 08:25
4. Поки зникнем у млі (Till We Become the Haze) 15:33
Links:
Cd: Drudkh | All Belong To The Night - CD DIGIPAK - Black Metal | Season of Mist (season-of-mist.com)
Vinyl: Drudkh | All Belong To The Night - LP Gatefold - Black Metal | Season of Mist (season-of-mist.com)
Tape: Drudkh | All Belong To The Night - CASSETTE - Black Metal | Season of Mist (season-of-mist.com)
Bandcamp: All Belong to the Night | Drudkh (bandcamp.com)
Youtube: DRUDKH - All Belong to the Night (Full album stream) 2022 - YouTube
Spotify: Spotify – Drudkh
Facebook: (4) Drudkh (Official) | Facebook
Label:
Site: Season of Mist (season-of-mist.com)
Facebook: (4) Season of Mist | Facebook
Twitter: Season of Mist (@SeasonofMist) / Twitter
Instagram: Season of Mist (@seasonofmistofficial) • Instagram photos and videos
Spotify: Season of Mist on Spotify
Bandcamp: Artists | Season of Mist (bandcamp.com)
Youtube: Season of Mist - YouTube