Djevel - Naa skrider natten sort (2022)
Oslo, Norway
Black Metal
This legendary 3 Piece Norwegian band has 7 albums, 2 E.P and one split under their bullet belt. The sole original member, Trånn Ciekals (NettleCarrier, Ljå, Neetzach) on guitarist and clean vocals, while Kvitrim (Black Majesty, Dark Sonority, Mare, Vemod, Kaosritual) is on harsh vocals and Bass, and Faust (Blood Tsunami, Scum, Studfaust, Aborym, Emperor, Mongo Ninja, Stigma Diabolicum, Thorns) on Drums. Their new album "Naa skrider natten sort" was released by Aftermath Music and Impure Wedding Productions, I was asked to wait until Lilith got home before we listened to it.
Naar Taaken Tetner- kicks off with a mid-paced riff in the vein of the old school Nordic black metal tone. Ambient synth notes kick in and then the vocals start in their native tongue. As the mid paced riff stops at the 2:33 mark- classic tremolo riff begins, reminiscent of the old school black metal and drums blasting away. The bass rumbling behind in the background and as the music stops at the 4:58 mark, the grand piano builds into an epic majestic jumpy riff. This track finishes with the vocals doing throat singing and raspy screams. A great start to "Naa skrider natten sort"
"Kronet Av En Væpnet Haand"- starts with screeching guitars and a pure hellfire riff. Sounds of darkness and pure kvlt adds layers to a very punky feeling track. At the 2:26 mark, eerie sounding piano combined with evil riff displays over the top, classic Scandinavian black metal at its finest. Naa Skrider Natten Sort- A slow atmospheric riff commences this track while sorrowful guitars add a cold feel. At the 3:07 mark, classic black metal vocals kick in and the guitar shows their musicianship and experience. The music slows at the 6:06 mark, with throat singing and folk singing over a majestic riff with synth in the background.
"Mitt Tempel Av Stierner Og Brennende Maaner"- this track starts in a different style with a folky Nordic feel to the guitar structures and the clean singing. Graveland influenced raspy vocals at the 3:13 mark move into a beautiful passage of reverb acoustic guitars. Shifting back to distorted tremolo riff and the clean and raspy singing throughout "Naa Skrider Natten Sort". Influences to be noted are Taake, old school Darkthrone, and old school Gorgoroth.
"I Daudens Dimme Natt"- rips into an evil hellfire riff and satanic vocals and invokes the feel of the icy mountain peaks of Norway. At the 2:47 mark, the music stops and shifts into a more acoustic approach which in you can hear that Huginn and Muninn are calling for you. This track builds into an ice-cold riff of misanthropy and death while the music fades out with a lone haunting chant.
"Afgrundsferd"- pure evil chaos riffing starts this one off with atmospheric vocals and synth, clean singing adds a nice approach to forever changing modern black metal sound and yet still staying true its nature, very fast paced track and finishes with synth and clean singing.
"Her Visner Hver En Krans"- an occultic feel rains down with this final track of "Naa Skrider Natten Sort". At the 3:11 mark, classic sorrowful acoustic guitars build into the same distorted riff. Throat singing vocals switch to a mix of raspy and clean singing while layered guitars and synth complete an epic end to the album.
If you like your black metal with a pure and true Norwegian tone and sound, this one is for you. Until next time, keep the black flames alive.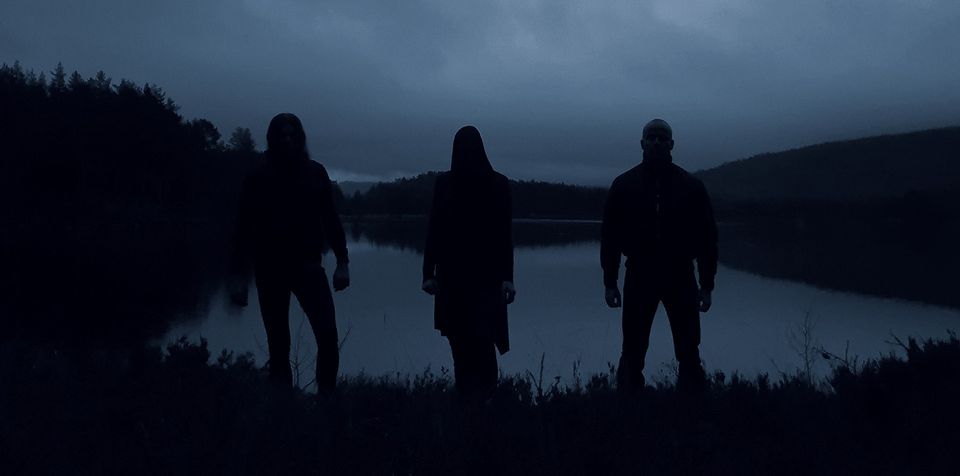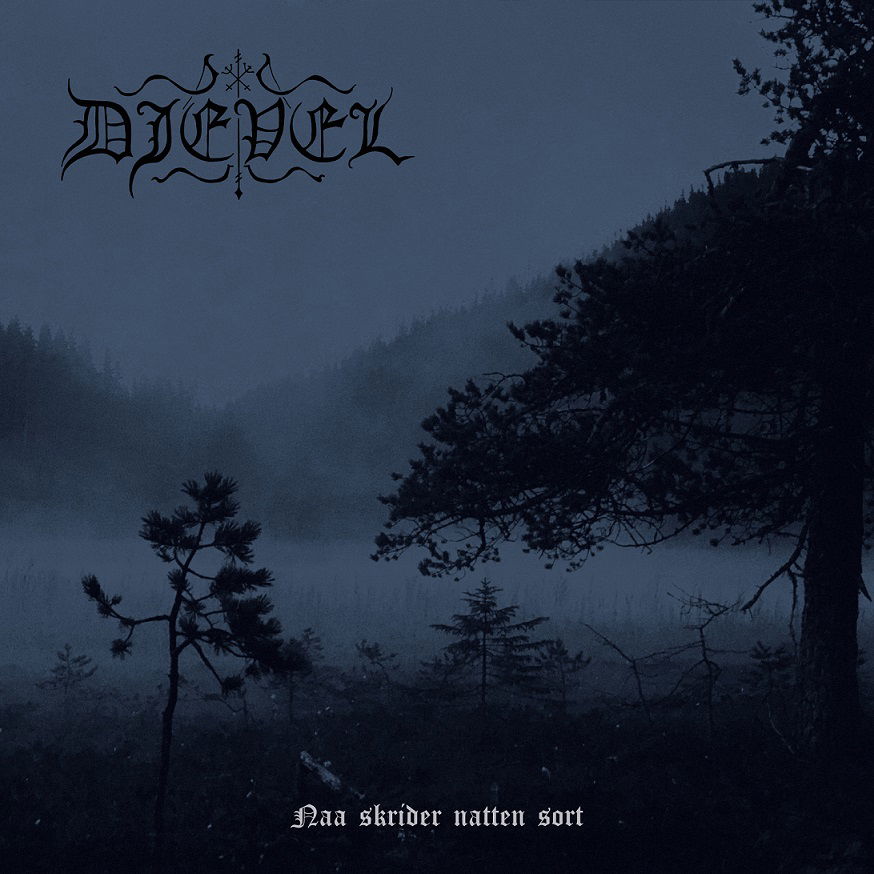 Tracklist:
1. Naar taaken tetner 13:02
2. Kronet av en væpnet haand 04:55
3. Naa skrider natten sort 11:02
4. Mitt tempel av stierner og brennende maaner 07:36
5. I daudens dimme natt 09:37
6. Afgrundsferd 05:52
7. Her visner hver en krans 7:57
Links:
Digital: Naa skrider natten sort | Djevel (bandcamp.com)
Spotify: Spotify – Djevel
Cd: Djevel CD – Aftermath Music (aftermath-music.com)
Vinyl: Djevel vinyl black metal – Aftermath Music (aftermath-music.com)
Tape: Impure Wedding Productions - DJEVEL - Naa skrider natten sort TAPE
Youtube: Djevel - Naa skrider natten sort (Full Album Premiere) - YouTube
Deezer: Unholy - Sam Smith, Kim Petras - Deezer
Facebook: Djevel | Facebook
Instagram: Djevel (@djevel_norge) • Instagram photos and videos
Label:
Aftermath Music
Site: aftermath music – Aftermath Music (aftermath-music.com)
Soundcloud: Stream Aftermath Music Norway music | Listen to songs, albums, playlists for free on SoundCloud
Instagram: Aftermath Music (@aftermathmusicnorway) • Instagram photos and videos
Youtube: aftermathmusicnorway - YouTube
Facebook: Aftermath Music Norway | Trondheim | Facebook
Impure Wedding Productions
Site: Impure Wedding Productions
Facebook: Impure Wedding Productions | Blagnac | Facebook
Bandcamp: Music | Impure Wedding Productions (bandcamp.com)