Dearthe – Dispirited Obscurity 2020
New South Wales Australia Black/Death Metal
Dearthe is a 3-piece band hailing from New South Wales, Australia with their debut full album Dispirited Obscurity.
"Dispirited Obscurity" is a black/death metal release true to its nature featuring members from Ill Omen, Temple Nightside, Paroxysmal Descent and Vesicant Released and Spewed by Bloodforge. With such a talented line-up- it's a face melting assault of death on your senses.
The opening track "Bloodforge" starts with simple low to high screaming riffs then straight in the occultic death which you know and love with from Desolate (vocals). The vocals are deep growls and howls of the night, guitars are highly emotive, sorrowful, and heavy and concludes with an eerie atmosphere.
"Dispirited" starts off with a long atmospheric, cold acoustic guitar track that are layered, high on delay with a brooding and threatening atmosphere throughout this track.
"Throat of Shattered Voices" is blackened occultic death metal at its best. No introduction needed with this track as it displays the customary occultic metal feel from Dearthe. Emotion filled guitars and brooding death growls make a dramatic conclusion with a synth ending adding depth to this track.
"Hallways of Ruin" Tuvan throat singing combined with dissonant guitars ringing and drums blasting in the back with fury make for a chaotic and dramatic track. The tremolo and solo at the three-minute mark make the brooding and ominously evil atmosphere we expect of "Dearthe". Chugging guitars and traditional horns add an icy feeling at the end of the track.
"Cryptae" is a highly atmospheric track with layered guitars ringing in harmony leaving the listener awe-struck. Vocals are different in this track with a chaotic feel and demonic screams with rich with melancholy.
The conclusion of this release is "Hypocrisy of the Accursed Heavens (Demoncy Cover)" very dark and slow cover of Demoncy, rife with intensity and brooding evil.
Dearthe - Dispirited Obscurity" is a must for those who like their black/death metal evil, cold, brooding, occultic and melancholy. 6 tracks, 42 minutes of pure blackened death which we loved and highly recommend.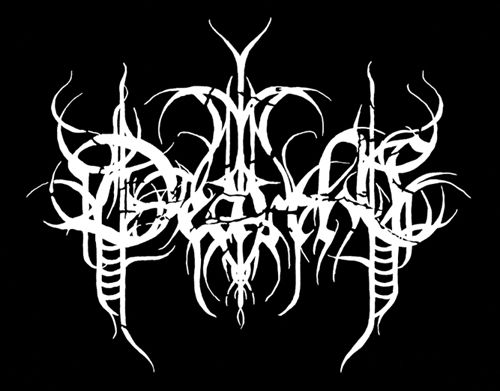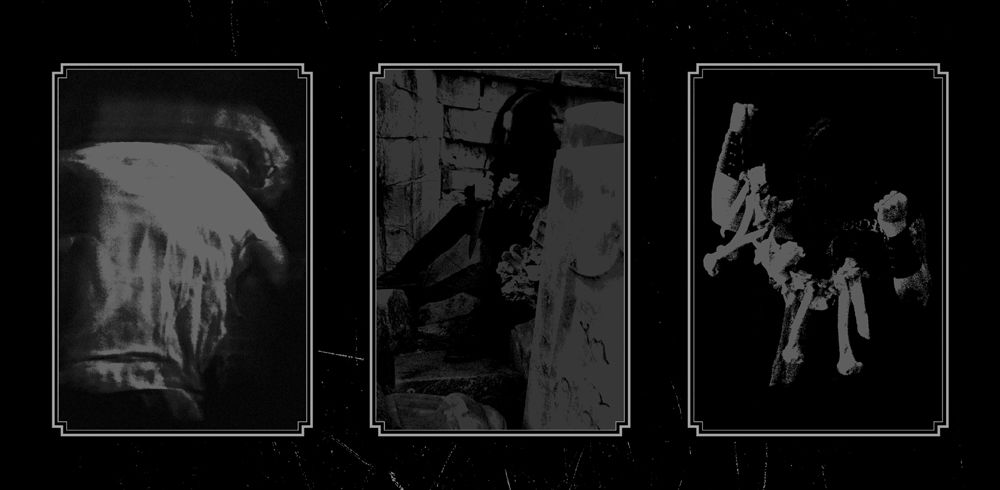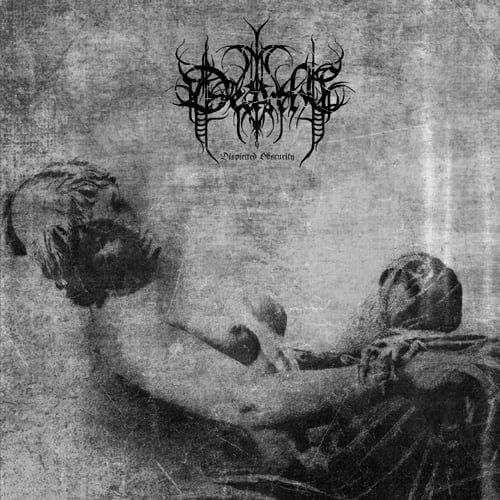 links:
bandcamp: https://dearthe.bandcamp.com/album/dispirited-obscurity
CD: https://bloodforge.bigcartel.com/.../dearthe-dispirited...
Tape: https://bloodforge.bigcartel.com/.../dearthe-dispirited...
LP:https://bloodforge.bigcartel.com/.../dearthe-dispirited...
Youtube Full Album Stream: https://www.youtube.com/watch?v=EvuUcfZac2s