Crawling Cauldron - Arcane Summoning Spells (2023)
Australia
Dungeon Synth/Keller Synth
Little is known of this Dungeon Synth/Keller Synth project, Crawling Cauldron. To Dance with the Witches is to Dance with the Devil himself and the debut release "Arcane Summoning Spells" was released in the miserable summer of 2023.
"Descending into Malicious Magik" starts with an old school Nintendo style riff reminiscent of the late 80s and early 90s. Dark ambient and also a blackwave influence can be heard throughout this track with the vocals and drums. An eerie, horror atmosphere throughout this track until the end. "
Draining the Star of Luminescent Power" starting off with sorrowful synth riff adds an eerie and atmospheric feel to this track. The music kicks in with drum, bass and vocals that reminiscent of striborg. The atmosphere is very cosmic, reminding you of looking in the void of stars.
"Moonlit Macabre" organ synth sounds of 80s synth-pop kicks this track off. At the 1:12 mark, the synth switches into an atmospheric feel reminding the listener of sitting in the night looking at the moon and stars reflecting on the sea below.
"Witches Dance on the Hour" back into black-wave direction of Crawling Cauldron displays how quickly they can switch styles. An upbeat track with old school black metal feels and synth riffs until the end of this track.
"Creeping Through the Lurker" is a catchy goth-a-billy track. Synth with clean gothic singing starts off the track. You can hear the influence of the 80s darkwave movement. Blackened vocals finish this E.P off. This was obcvres top track for Crawling Cauldron.
Overall, if you like diverse and forever changing black metal with dark ambient sub-genre influence- this one is for you. Until next time keep the black flames alive.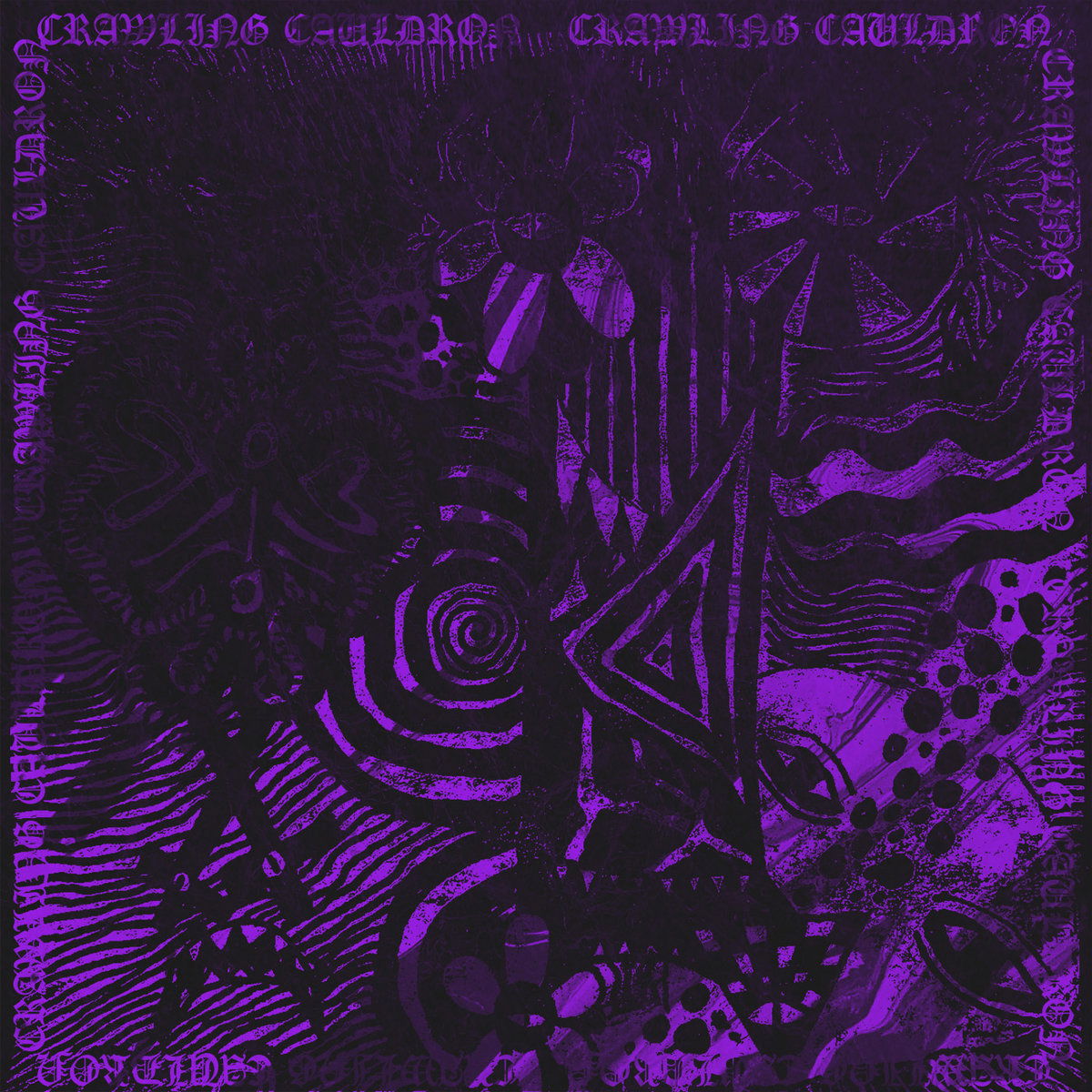 Tracklist:
1. Descending into Malicious Magik 03:12
2. Draining the Star of Luminescent Power 03:12
3. Moonlit Macabre 03:49
4. Witches Dance on the Hour 02:31
5. Creeping Through the Lurker 02:07
Links:
Bandcamp: Arcane Summoning Spells | CRAWLING CAULDRON (bandcamp.com)