Caedes Cruenta - Of Ritual Necrophagia and Mysterious Ghoul Cults (2021)
Athens, Attica
Greece
Black Metal
A pure Hellenic band reminiscent of the early days of Greek black Metal, Caedes Cruenta formed in 2004. With 2 full lengths, 2 demos, 3 splits and one e.p. to their name, their latest 2021 spring release "Of Ritual Necrophagia and Mysterious Ghoul Cults" through Regain Records/Helter Skelter Productions is a cult essential. Lyrical themes include Darkness, Pain, Death, Hate, Wisdom, Occultism, Mysticism, and Ancient rituals.
First track "Of Ritual Necrophagia and Mysterious Ghoul Cults" starts off with an ambient feel and then keyboards kicking in with that classic Greek riff similar to Varathron and Rotting Christ with their own signature twist. The synths have an ominous, evil tone to them, and the epic solo at 4:30 adds more depth to this track. The death vocals and black metal shrieks add to this track making it an awesome start to the album.
"Aura of Immortal Souls" continues with a guitar screech and an ear crushing bombardment of drums. The vocals are more hysterical, reminding the listener of Burzum and the riffs crush and chug over death vocals. This track has a thrashing heavy metal style that concludes with the starting riff and vocals.
"Into the Ashes of the Unforgotten Woods (L'Inferno)" fires into a catchy as fuck and pure epic riff with melodic tremolo picking. The synth sounds cold and tempo changes to heavy metal riffing to black metal are done extremely well. The keyboard adds to the atmosphere in yet another excellent track.
"From the Darkest Paths of Golgotha" starts with a long eerie sample then into the most engaging tremolo riff starts and hits you right in the heart. The classic Hellenic riffs you know, and love continues, resulting in very emotive track. This track concludes with the continuation of that eerie sample which seems to be a common theme in this track.
"The Mystical Ritual of the Dark Priests" starts off with a sample sounding like dramatic part in a horror movie soundtrack when someone about to get murdered. The music starts and drum kicks sound sick throughout the album. The riffs are very occultic style in this track with emotive synth that goes well with their sound. This track is a fantastically evil sounding one.
"Recitation of Abyssic Necropsalms" sample with fire in the background and moves into a reverbed hymn feel. A riff that screams Greek black Metal continues its slaughter, cutting deep with serrated knife that leaves you headbanging. The epic solo starts at 4:10 finishes 4:45 shows their talent and diversity as musicians. This track finishes with the hymn to add an eerie feel.
"The Wizard of Yaddith" was on a split with another band from Greece Cult of Eibon. It starts with a clean intro with acoustic guitars and then the distortion riff kicks in with solo lead over it. The death and black vocals thought-out are consistent with what we've come to expect from Caedes Cruenta, along with their epic riffing and synth.
The eighth and final track "Under the Shadow of Death" kicks off with a fury of hellfire from the depths of Erebus breaking at the 3:00. The classic black metal builds up begins then and moves into an epic riff. The album starts and finishes with thrashy heavy metal style with the synth on top with a sound only the Greeks can manage, resulting in top concluding track leaving you wanting more.
One hour and two minutes of classic, old school Greek black metal you know and love reminiscient of the likes of Varathron, Thou Art Lord, Rotting Christ, Necromantia and other of that style of black metal you would love this. We sure did! Keep the black flames alive.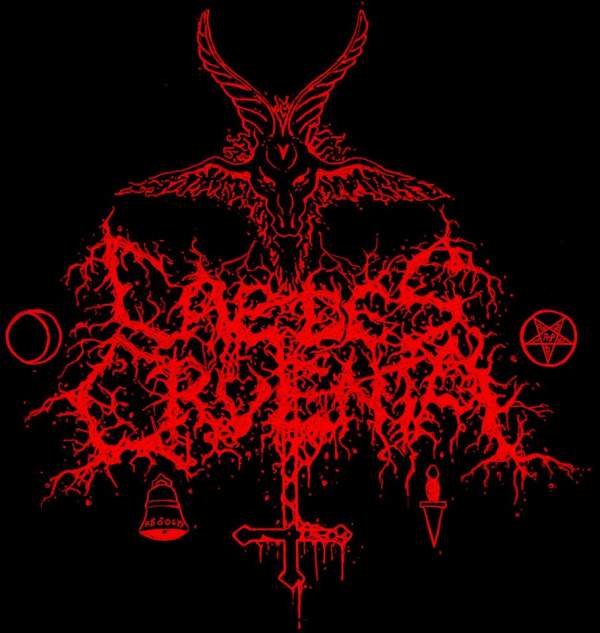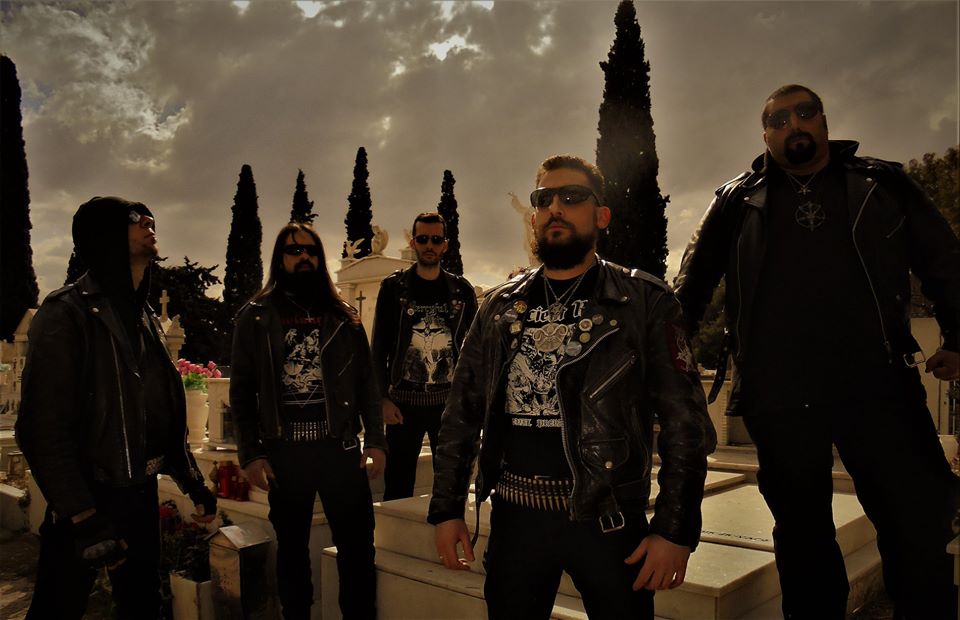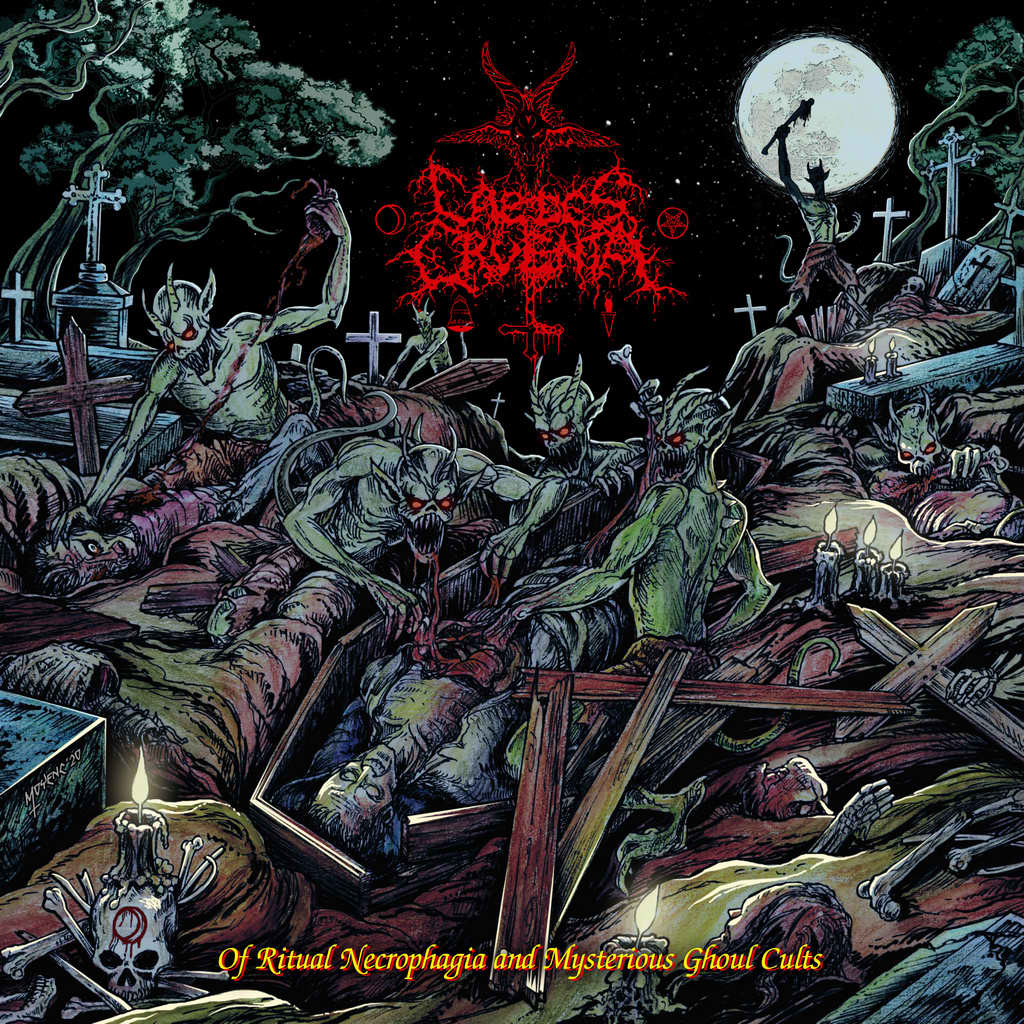 Tracklist:
1. Of Ritual Necrophagia and Mysterious Ghoul Cults 8:27
2. Aura of Immortal Souls 8:39
3. Into the Ashes of the Unforgotten Woods (L'Inferno) 5:07
4. From the Darkest Paths of Golgotha 7:17
5. The Mystical Ritual of the Dark Priests 8:12
6. Recitation of Abyssic Necropsalms 7:46
7. The Wizard of Yaddith 7:30
8. Under the Shadow of Death 8:24
Links:
band
Facebook: Caedes Cruenta | Facebook
Youtube: CAEDES CRUENTA - Of Ritual Necrophagia and Mysterious Ghoul Cults (2021) Helter Skelter - full album - YouTube
Bandcamp/CD/Vinyl/MC: Of Ritual Necrophagia and Mysterious Ghoul Cults | Caedes Cruenta | Regain Records (bandcamp.com)
label
site: www.helterskelterproductions.se
site: Site is undergoing maintenance (regainrecords.se)
facebook: Regain Records | Facebook
facbook: Helter Skelter Productions | Facebook
bandcamp: Music | Regain Records (bandcamp.com)
Instagram: Helter Skelter Productions (@helter_skelter_productions) • Instagram photos and videos
Youtube: Regain Records - YouTube