Ashen - Godless Oath E.P. (2021) Perth, Western Australia Australia Death Metal Here we have Ashen- an Australian Death Metal band from Perth, W.A smashing out their debut E.P. entitled "Godless Oath". Ashen's lyrics feature anti-Christian, Death and Tales from the crypt released by "Bitter Loss Records".
The E.P kicks off with the title track "Godless Oath" starting with massive boom of distorted guitars, and old school Swedish death metal tone similar to the likes of Entombed, Dismember and Grave. Grooving hard and catchy as hell with fuzzy bass enhanced by death and roll drums and blast beats.
"Mass Cremation" starts with an evil brooding groove riff plays throughout the track while the bass leads go from mid paced back to the brooding groove riff. The end vocals are deep and gnarly as it should in old school death metal.
"Ruins" starts with machine gun like drums and a war sounding track sounds of pure chaos and destruction. The guitars have a tank like sound to them resulting in a brutal track.
"Asphyxiant"starts with synth and has a slower intro leading into a fast paced, very abstract feel. It sounds brutal as fuck almost a blackened feel to it.
Last track of the E.P "Inferno" brings back the evil galloping groove riffs with tremolo you know and love and is a brutal ending track to "Godless Oath".
If you like your death metal as meaty as fuck and an ode to Scandinavian old school death metal this one is for you. I can't wait for the full length or another E.P from Ashen, keep the brutal flame alive!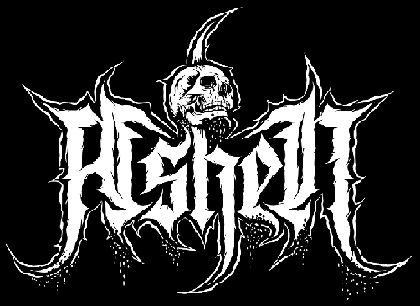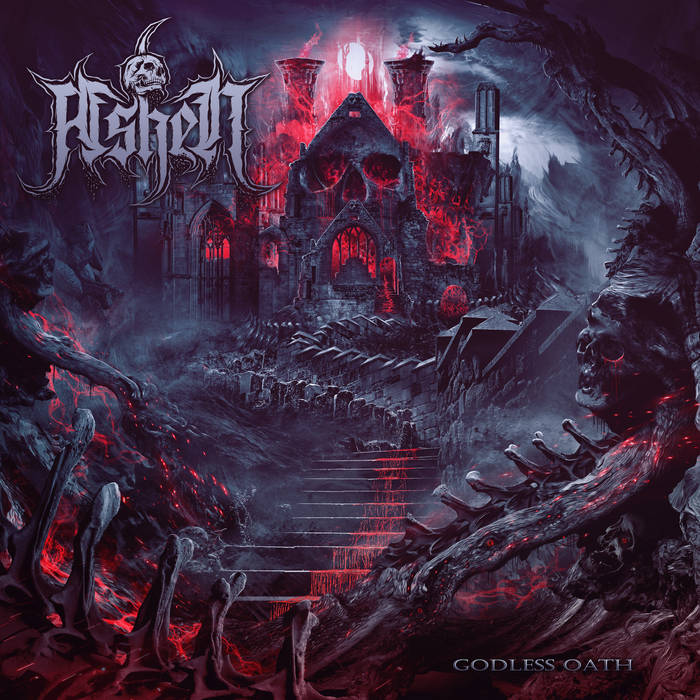 Tracklist:
Godless Oath 4:07
Mass Cremation 3:07
Ruins 3:31
Asphyxiant 3:59
Inferno 3:32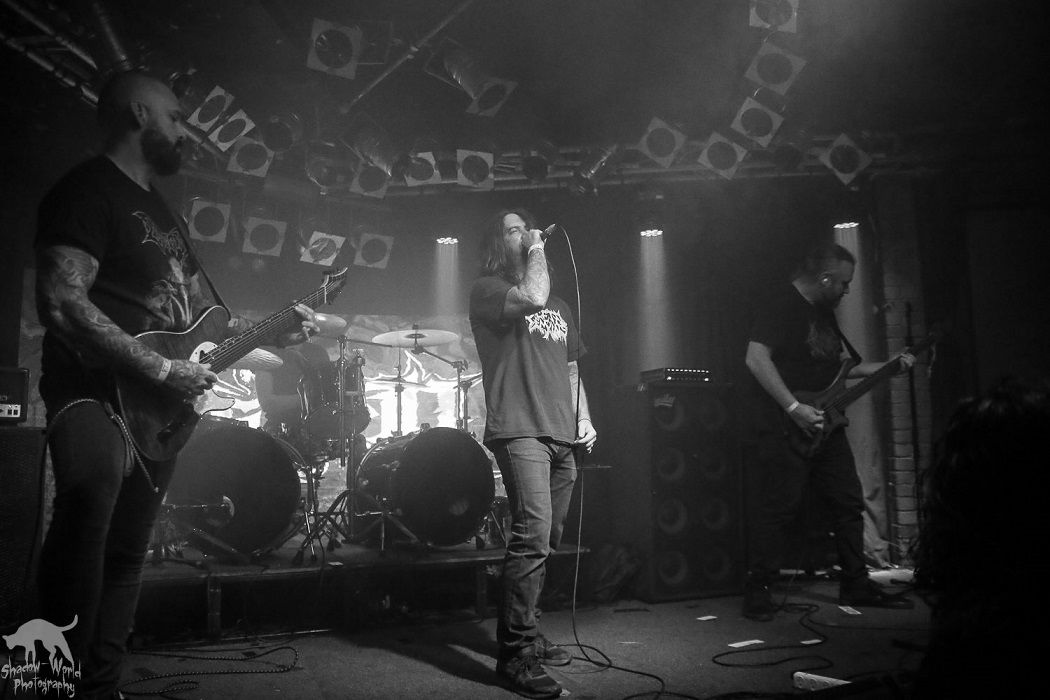 Links:
Bandcamp/cd/vinyl: Godless Oath | ASHEN (bandcamp.com)
Facebook: ASHEN | Facebook
Instagram: ASHEN (@ashen_death) • Instagram photos and videos
Spotify: Spotify – Ashen
Twitter: ASHEN- Death Metal (@ASHEN51616042) / Twitter
Youtube: ASHEN - YouTube
Label:
site: Bitter Loss Records - Australian Metal Label & Store
ashen: Ashen - Perth Death Metal — Bitter Loss Records. Australian Metal Record Label and Online Store. Focusing on Death Metal, Black Metal, Thrash Metal, Doom Metal, Crust and Punk. Vinyl, CD and Merch, T-Shirts, patches. Fast shipping.
facebook: Bitter Loss Records | Facebook
instagram: Bitter Loss Records (@bitterlossrecords) • Instagram photos and videos