Analepsy – Quiescence (2022)
Lisbon, Lisbon / Ourém, Santarém
Portugal
Slam/Brutal Death Metal
A well-known slamming, brutal death band from Portugal- Analepsy featuring members from (Annihilation, Bleeding Display, Dead Meat, Clitgore, Necrovile and Brutal Sphincter). After one EP, a split with Kraanium and a full length back in 2017 - "Quiescence" is their follow up release. Lyrically speaking, they have stuck to their science fiction-based lyrics you know and love. "Quiescence" is released by Miasma Records and Agonia Records.
Kicking of the record with "Locus of Dawning" starts with ominous drone as with the music starts up. The first thing you hear is the brutality and technicality of the guitars and the bass rumbles. The drums are mixed well with the low tuned snare and the double kicks blast away. The vocals are brutal and guttural as fuck. Fantastic solo at the mid of the track, and brutal slam of the music which gave Obscvre goosebumps. Ending the track with ambience resulted in a great start to the album.
"Impending Subversion" starts with chugs of brutality and grooves. A brutal solo at 1:12 then switches back to the grooves that brutal death metal known for. At the 2:06 mark- heavy slamming breakdown starts then finishing with face melting, technical riffs.
"Elapsing Permanence (feat. Wilson Ng) " kicking off featuring Wilson Ng from (Facelift Deformation, Vermicular Incubation) with heavy slammy grooves. Epic pig squeals with guttural, nasty slam in the mid with a slow brooding solo adds the slam distinctive to Analepsy's customary sound.
"Accretion Collision" starts with an ambient tone and then slams with classic evil brooding death metal riffs. Technical death sounding vocals sound like alien dominates with a hectic fast solo at 2:27 and finishes with a technical slamming riff.
"Stretched and Devoured (feat. Angel Ochoa)" Angel Ochoa (Abominable Putridity and Cephalotripsy) features in this track kicks of as head breaking riffs of brutality and slammy goodness. Groovy tech riffs in mid with an incredible solo by both bass and lead guitars add to the technical feel of this track. Angel's vocals are deep as in this track and slam riffs start at the 3:37 mark that results in the heaviest track on the album yet and a fantastic finish.
"Converse Condition" starts with a low tone and shifts to high tones. Heavy distorted chaos gives way to epic headbanging slam riff while the drums blast away. The production is clean but keeping it meaty giving an old school 90s tone thought the album.
"Fractured Continuum" starts with a death and roll style riff shifting into faster riffing. Quickly progressing into chugs and groove slamming riffs throughout the track displays all the varied styles that Analepsy are capable of.
"Spasmodic Dissonance (feat. Ricky Myers)" featurinig Ricky Myers (Disgorge, Sarcolytic, Suffocation) strong technical slams starts this one-off which stays with the track until it ends. Ricks' vocals are deep and brutal which goes well with Analepsy's sound. Sick, slam break downs finish a brutal song.
"Edge of Chaos" evil tones kick off this track a giving it a blackened melodic feel initially. Shifting into the groovy tech riffs gives it a chaotic feel. It is a truly "edge of chaos" track- a very brooding and dark track. "Quiescence" the namesake and concluding track is instrumental/outro track finishes it off with melodic guitars. The tone get heavier with layered guitars over the top and is a different sound to the rest of the album. Added synth and choir display the meaning of Quiescence- a great contrast and end to the brutality you just heard.
If you like your slamming brutal death metal with meaty slams, deeps guttural vocals, and groove heavy technical riffs this one is for you until next time keep the brutal flame alive!!!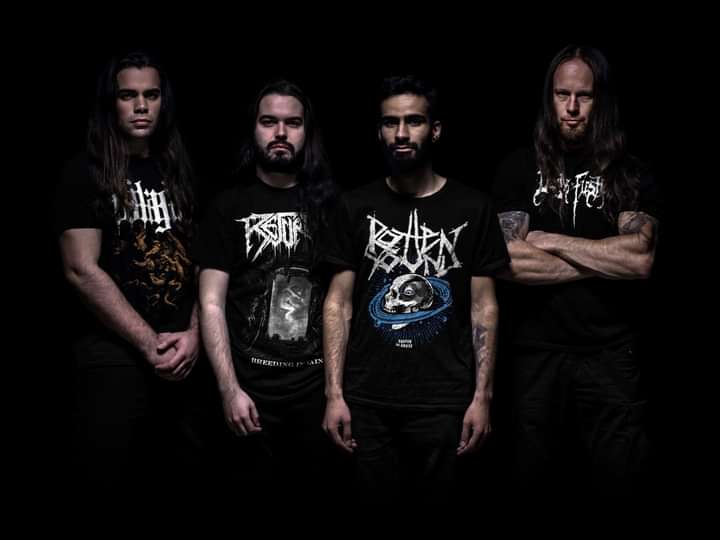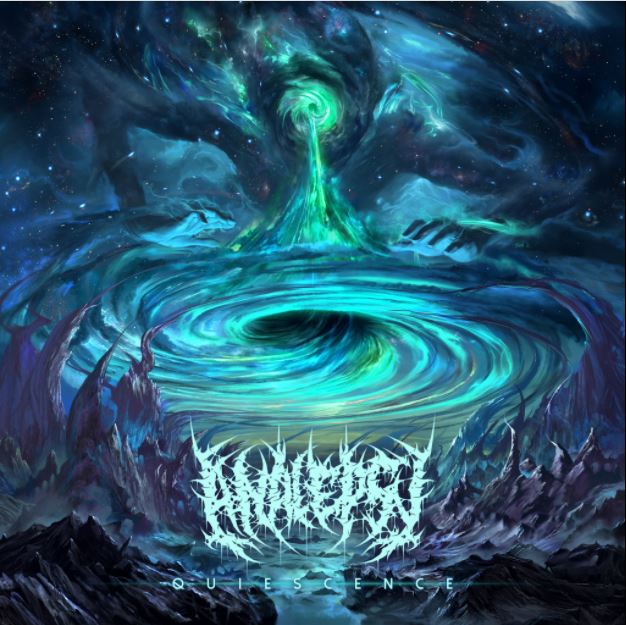 Tracklist:
1. Locus of Dawning 04:51
2. Impending Subversion 03:30
3. Elapsing Permanence (feat. Wilson Ng) 03:10
4. Accretion Collision 03:21
5. Stretched and Devoured (feat. Angel Ochoa) 04:39
6. Converse Condition 03:19
7. Fractured Continuum 03:17
8. Spasmodic Dissonance (feat. Ricky Myers) 03:17
9. Edge of Chaos 04:40
10. Quiescence 03:35
Links:
Tape: Analepsy - Quiescence (Limited Edition Cassette) – Miasma Records
C.D: Analepsy - Quiescence (Digipak CD) – Miasma Records
Bandcamp: Quiescence | ANALEPSY (bandcamp.com)
Deezer: Genetic Mutations - Analepsy - Deezer
Facebook: ANALEPSY | Facebook
Instagram: ANALEPSY (@analepsy) • Instagram photos and videos
Site: Analepsy Official Website | Brutal Death Metal from Portugal
Spotify: Spotify – Analepsy
Tiktok: ANALEPSY (@analepsyofficial) TikTok | Watch ANALEPSY's Newest TikTok Videos
Twitter: ANALEPSY Official (@analepsy) / Twitter
Youtube: (1) ANALEPSY Official - YouTube
Labels:
Misama:
Site: Miasma Records | Extreme Music Label from Portugal
Instagram: Miasma Records (@miasmarecords) • Instagram photos and videos
Bandcamp: Music | Miasma Records (bandcamp.com)
Twitter: Miasma Records (@MiasmaRecords) / Twitter
Facebook: (1) Miasma Records | Facebook
Youtube: (1) Miasma Records - YouTube
Agonia Records:
Facebook: Agonia Records | Facebook
Soundcloud: Stream Agonia Records music | Listen to songs, albums, playlists for free on SoundCloud
Youtube: (1) Agonia Records - YouTube
Site: Agonia Records
Bandcamp: Music | Agonia Records (bandcamp.com)
Instagram: @agoniarecordsofficial • Instagram photos and videos
Twitter: Agonia Records (@agoniarecords) / Twitter